Meeting Street Inn – Charleston County, Charleston, South Carolina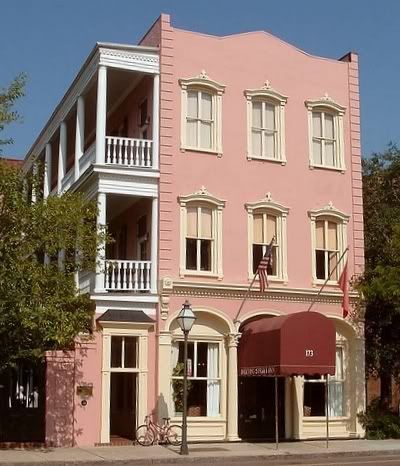 Photograph ©Chasing Parades
Built in the 1870s, the Meeting Street Inn was originally constructed to house several different businesses on Meeting Street. Today, it is a thriving bed and breakfast, however, the spooks stay free of charge.
In room 303, guests and employees have claimed to be unexplainably locked out of the room. When the door was then unlocked using the master key, the door still would not open, as if someone were holding it closed from the other side. When someone ran at the door to break it down, imagine his or her surprise when the door swung wide open on its own!! After the room was inspected, there was no plausible explanation for this occurrence!
In room 107, a female entity made herself known by appearing in front of a vacationing couple, right at the foot of their bed! The couple described her as being a solid person from the waist up, however, the lower half of the woman was nearly transparent and completely invisible where her ankles and feet should have been. The shocked couple merely starred in horror as the apparition floated to the door, opened it and disappeared!
There are two other known spirits restlessly roaming the inn. These two entities are thought to be members of the family who originally built the three-story house and they don't seem to be too much trouble.
Address:
173 Meeting Street
Charleston, South Carolina 29401
Website